My Blog
Posts for tag: gum disease
By Scott R. Smith, DDS, PC
January 19, 2018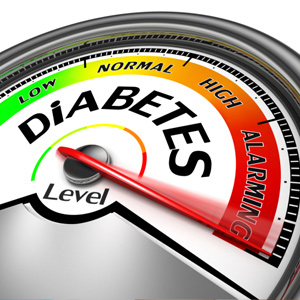 Periodontal (gum) disease is a progressive bacterial infection caused primarily by bacterial plaque on tooth surfaces not adequately removed by daily oral hygiene. In fact, nearly all of us will develop gingivitis (inflammation of the gum tissues) if we fail to clean our teeth and gums for an extended period of time.
Some people, however, have a greater susceptibility for developing gum disease because of other risk factors not related to hygiene. Patients with diabetes are at particular high risk for acute forms of gum disease.
Diabetes is a chronic condition in which the body can't adequately regulate the bloodstream's levels of glucose, the body's primary energy source. Type 1 diabetes is caused by inadequate production in the pancreas of the hormone insulin, the body's primary glucose regulator. In Type 2 diabetes the body develops a resistance to insulin's effects on glucose, even if the insulin production is adequate. Type 1 patients require daily insulin injections to survive, while most Type 2 patients manage their condition with medications, dietary improvements, exercise and often insulin supplements.
Diabetes has a number of serious consequences, including a higher risk of heart disease and stroke. Its connection with gum disease, though, is related to how the disease alters the body's response to infection and trauma by increasing the occurrence of inflammation. While inflammation is a beneficial response of the body's immune system to fight infection, prolonged inflammation destroys tissues. A similar process occurs with gum disease, as chronic inflammation leads to tissue damage and ultimately tooth loss.
Researchers have found that patients with diabetes and gum disease may lessen the effects of inflammation related to each condition by properly managing both. If you've been diagnosed with either type of diabetes, proper dental care is especially important for you to reduce your risk of gum disease. In addition to effective daily brushing and flossing and a professional cleaning and checkup every six months (more frequent is generally better), you should also monitor your gum health very closely, paying particular attention to any occurrence of bleeding, redness or swelling of the gums.
If you encounter any of these signs you should contact us as soon as possible for an examination. And be sure to inform any dental professional that cares for your teeth you're diabetic — this could affect their treatment approach.
If you would like more information on dental care for patients with diabetes, please contact us or schedule an appointment for a consultation. You can also learn more about this topic by reading the Dear Doctor magazine article "Diabetes & Periodontal Disease."
By Scott R. Smith, DDS, PC
August 29, 2017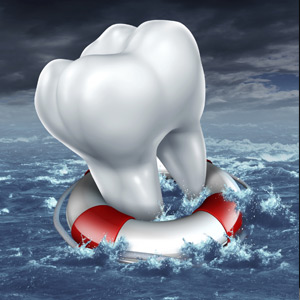 Dental implants are the ideal tooth replacement with their life-like appearance, high success rate and durability. If you have significant dental issues, they may seem like the perfect answer. But before you choose to replace a problem tooth with an implant, it might be to your benefit — financially and health-wise — to consider saving the tooth first.
Tooth decay can be a formidable enemy, destroying both tooth structure and the tooth's connectivity to the jaw. But there are treatment options even for heavily decayed teeth, including cavity filling with composite resins or porcelain that look and function like natural teeth. For decay deep within a tooth's interior, root canal therapy can rid the pulp chamber and root canals of decay and seal them from future occurrences. The treatment's success rate is comparable to and less expensive than implants.
While decay damage can be significant, adult teeth are more at risk from periodontal (gum) disease, a gum infection caused by bacterial plaque on tooth surfaces. This disease can weaken gum tissues until they eventually detach from the teeth and lead to loss. Gum disease, though, can often be brought under control by techniques called scaling and root planing that deep clean tooth and root surfaces of plaque and calculus (hardened plaque deposits).
Scaling may require multiple sessions and will require a greater effort from the patient in performing daily oral hygiene and visiting the dentist regularly to closely monitor gum health. And more advanced cases may require surgery to access deep pockets of infection or repair damaged tissues. But even with this effort, treating gum disease rather than replacing a tooth could be much less costly — and you'll be able to preserve your own teeth.
On the other hand, the disease process may have gone on too long and caused too much damage for the tooth to be saved. In these cases, the best option is to remove it and install a restoration like an implant. By first completing a complete dental examination, we'll be better able to advise you whether your best course is a "tooth rescue" or a replacement.
If you would like more information on dental repair or replacement options, please contact us or schedule an appointment for a consultation.
By Scott R. Smith, DDS, PC
May 11, 2016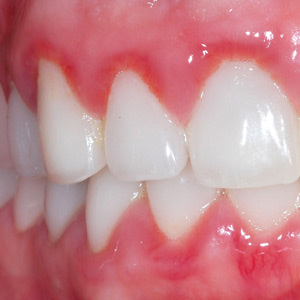 That bit of gum bleeding after you brush, along with redness and swelling, are strong signs you have gingivitis, a form of periodontal (gum) disease. Without treatment, though, your gingivitis could turn into something much more painful and unsightly — a condition commonly known as "trench mouth."
Properly known as Acute Necrotizing Ulcerative Gingivitis (ANUG), the more colorful name arose from its frequent occurrence among soldiers during World War I. Although not contagious, many soldiers contracted it due to a lack of means to properly clean their teeth and gums and the anxiety associated with war. Inadequate hygiene and high stress still contribute to its occurrence today, along with smoking, medications that dry the mouth and reduced disease resistance — all of which create a perfect environment for bacterial growth.
ANUG can arise suddenly and be very painful. The cells in the gum tissue begin to die ("necrotizing") and become swollen ("ulcerative"), especially the small triangle of gum tissue between the teeth called the papillae, which can appear yellowish. Patients also encounter a characteristic foul breath and taste. Untreated, ANUG can damage tissue and contribute to future tooth loss.
Fortunately, antibiotics and other treatments are quite effective in eradicating bacteria that cause the disease, so if caught early it's completely reversible. We start with a complete examination to confirm the diagnosis and rule out other possible causes. We then attempt to relieve the pain and inflammation with non-steroidal, anti-inflammatory drugs like aspirin or ibuprofen and begin antibiotic treatment, most notably Metronidazole or amoxicillin. We may also prescribe a mouthrinse containing chlorhexidine and mild salt water rinses to further reduce the symptoms.
We must also treat any underlying gingivitis that gave rise to the more acute disease. Our goal here is remove any bacterial plaque and calculus (hardened plaque deposits) that have built up on tooth surfaces, particularly below the gums. Only then can we fully bring the disease under control.
It's also important you become more consistent and effective with daily brushing and flossing, quit smoking, reduce undue stress, and get better rest and nutrition. Establishing these new habits and lifestyle changes will help ensure you'll never have to experience trench mouth again.
If you would like more information on ANUG and other periodontal gum conditions, please contact us or schedule an appointment for a consultation. You can also learn more about this topic by reading the Dear Doctor magazine article "Painful Gums in Teens & Adults."