My Blog
Posts for: June, 2016
By Scott R. Smith, DDS, PC
June 25, 2016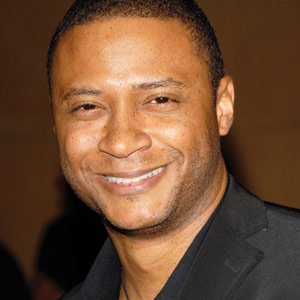 Can you have healthy teeth and still have gum disease? Absolutely! And if you don't believe us, just ask actor David Ramsey. The cast member of TV hits such as Dexter and Arrow said in a recent interview that up to the present day, he has never had a single cavity. Yet at a routine dental visit during his college years, Ramsey's dentist pointed out how easily his gums bled during the exam. This was an early sign of periodontal (gum) disease, the dentist told him.
"I learned that just because you don't have cavities, doesn't mean you don't have periodontal disease," Ramsey said.
Apparently, Ramsey had always been very conscientious about brushing his teeth but he never flossed them.
"This isn't just some strange phenomenon that exists just in my house — a lot of people who brush don't really floss," he noted.
Unfortunately, that's true — and we'd certainly like to change it. So why is flossing so important?
Oral diseases such as tooth decay and periodontal disease often start when dental plaque, a bacteria-laden film that collects on teeth, is allowed to build up. These sticky deposits can harden into a substance called tartar or calculus, which is irritating to the gums and must be removed during a professional teeth cleaning.
Brushing teeth is one way to remove soft plaque, but it is not effective at reaching bacteria or food debris between teeth. That's where flossing comes in. Floss can fit into spaces that your toothbrush never reaches. In fact, if you don't floss, you're leaving about a third to half of your tooth surfaces unclean — and, as David Ramsey found out, that's a path to periodontal disease.
Since then, however, Ramsey has become a meticulous flosser, and he proudly notes that the long-ago dental appointment "was the last we heard of any type of gum disease."
Let that be the same for you! Just remember to brush and floss, eat a good diet low in sugar, and come in to the dental office for regular professional cleanings.
If you would like more information on flossing or periodontal disease, please contact us today to schedule an appointment for a consultation. You can also learn more by reading the Dear Doctor magazine article "Understanding Gum (Periodontal) Disease."
By Scott R. Smith, DDS, PC
June 10, 2016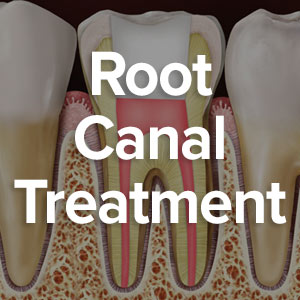 If you're undergoing your first root canal treatment, it's understandable if you're apprehensive. So, let's cut to the chase about your biggest fear: a root canal treatment doesn't cause pain, it relieves it — and saves your tooth too.
You need this procedure because decay has spread deep into your tooth's inner pulp. The infection has already attacked the nerves bundled within the pulp chamber, the source of the pain that led you to us in the first place.
The real concern, though, is the infection continuing to travel through the canals of the tooth root. If that happens, you're in danger of not only losing the tooth, but also losing surrounding bone, adjacent teeth or damaging other important structures close by. Our goal is simple: remove the infected pulp tissue and seal the empty chamber and root canals from further infection with a special filling.
We begin by numbing the tooth with local anesthesia — you won't feel anything but slight pressure as we work. After placing a dental dam — a thin sheet of rubber or vinyl — around the affected tooth to maintain a clean work area, we drill a small hole through the biting surface of a back tooth or in the rear surface of a front tooth. We'll use this hole to access the pulp, where we'll first remove all the dead and diseased tissue from the chamber. We'll then disinfect the chamber and root canals with antiseptic and antibacterial solutions.
After some shaping, we'll fill the chamber and canals, usually with gutta-percha that's malleable when heated and can be compressed into and against the walls of the root canals to completely seal them. We'll then seal the access hole.
You may have a few days of mild discomfort afterward, which can be managed generally with pain relievers like aspirin or ibuprofen. Later, we'll permanently restore the tooth using filling to seal the root canal inside the tooth followed by a custom crown that's fit over and bonded to the tooth. This will further minimize chances of a re-infection.
If we've recommended a root canal, then we think your tooth should be saved instead of extracted. The procedure will end the pain you've been suffering and give your tooth a new lease on life.
If you would like more information on root canal treatment, please contact us or schedule an appointment for a consultation. You can also learn more about this topic by reading the Dear Doctor magazine article "A Step-By-Step Guide to Root Canal Treatment."